Book of Weird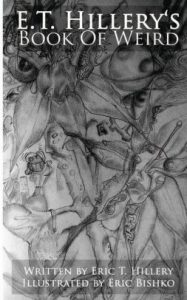 About: Book of Weird is a correct named collection of YA short stories. Put out when self-publishing was still relatively new, Book of Weird is a Coville-inspired book of trippy and illustrated tales intended to make its reader take pause and then judge, judge, judge. The idea is that weirdness is a fun and provocative trip towards exploration.
With stories ranging from trolling cybersex would-be's online, to second-rate genies who'll question anyone's definition of beauty,  and giant purple worms who live off of love — BOW hits its mark.
Cynicism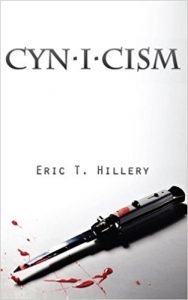 "It was just supposed to be a little recreational use but when a drug deal goes wrong, Luke and his best friend Chris find themselves needing to figure out what to do. The result, is a sordid tale set in the outskirts of NYC, which calls into question a whole different sense of ethics." (Link)
This novella is based on the idea of an ethical side of a decision being the losing one. Some lessons are less easy in hindsight. 
What I'm working on today:
Editing
1) Science fiction novel based in a possible future Earth. 
2) Quarter-life crisis protagonist quits his job to become a break-out DJ. Discovers a dad-killing secret society with a penultimate cosmic conspiracy that explains dubstep.